Strategic Enterprise Risk Management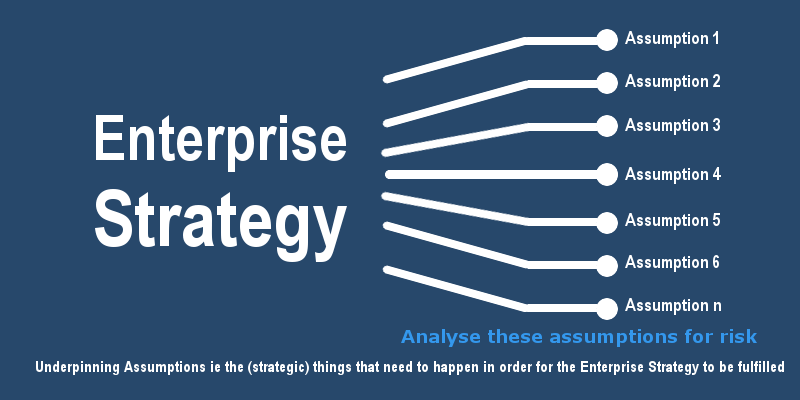 You can deliver on time, to budget, and meet all your declared objectives. But if your overall strategy is proved incorrect, the business venture will be deemed a failure.
Having the wrong strategy is like making terrific progress down a path only to find that it's the wrong path. So what is the right path?
The right path can only be defined against the changing world with its changing priorities, preferences and tastes. This means that your strategy will require regular testing against the dynamics of the marketplace.
How do we do this?
By combining the best industry insights with a rigorous, repeatable method, a powerful way of testing and regularly evaluating the strategy has been developed.
This works by identifying the key assumptions underpinning the strategy through a series of interviews or workshops with senior management and independent industry experts.
Areas covered would include:
Product specific eg
Poor publicity/litigation
Changing customer tastes
Micro-economic effects
New entrants
Substitute products
New product developments
Product specific eg
Economic changes
Mismatch to customer requirements
Legislative changes
Portfolio specific eg
Lack of anticipated synergy
Gaps
Cannibalisation
From this initial analysis a number of discrete scenarios can be developed and the assumptions analysed in each case, using an ABCD based approach. The risks to each scenario can then be clearly seen; the strategy adjusted in order to reduce the risks or pro-active/contingency plans developed to manage the perceived risks