Leading Edge Risk Management Requires State-of-the-Art Tools to Deliver
As new processes and improved behaviours are identified as part of more effective risk management methods, it is vital they are supported with the appropriate tools to ultimately deliver improved project and programme management.
De-RISK's web-based tools have been purpose-built to deliver the benefits of SDA methodology, ensuring the effective capture, analysis and action planning to support and enhance your programme management.
How it works
Using a simple app, the user can capture and share all risk-related data in real-time over as wide a network as is necessary. Conversely, administrators have complete control over data security at all levels from individual assumptions and risks through to reports and functionality.
 De-RISK's risk management tools ultimately lead to increased and more effective communication via improved tracking, analysis and planning, which in turn, equates to improved risk management and real cost and time savings for you and your clients.
Assure Web-based Enterprise Risk Management Toolset
Assure has been designed to operate on the SofTools performance support platform.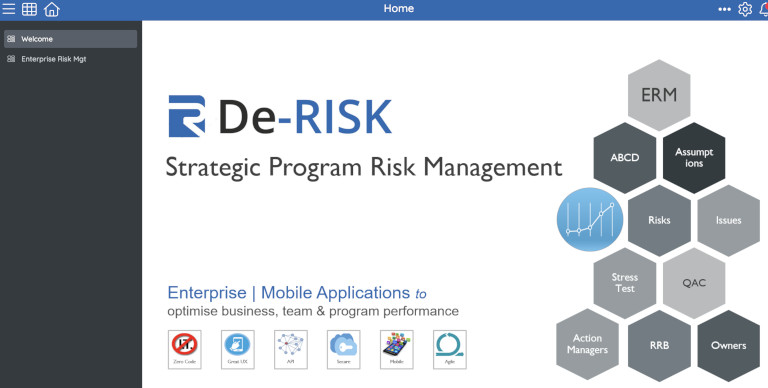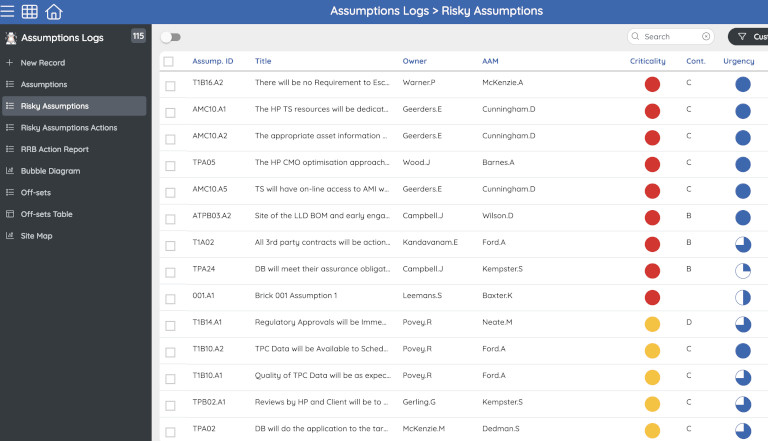 AI – The Next Generation Risk Management Tools
The increasing abilities of AI bring a powerful opportunity for risk management software. By accessing data from prior projects and programmes through AI technologies, users can become aware of assumptions and risks that have been identified in similar projects, prompting more informed action plans than those which were used to solve those risks in the past. AI validation tools could be used to organise data into 'best practice' formats, while GPT-based search and suggestion software prompts users to review internal databases of known assumptions, risks and action plans to access and review information. All of which avoids 'reinventing the wheel' in terms of both content and best-practice structure.
De-RISK Assure software also features AI-developed coaching avatars, that can deliver user support and learning at the point of use.
These avatars can be tailored to specific organisational needs to provide personalised guidance and support to users, helping them to navigate the platform more effectively and also achieve their learning objectives. This means that roll-out of the process and tool in any sized organisation can be achieved without the overhead of mass training programmes.
De-RISK's SDA methodology is fully supported by and integrated into the De-RISK Assure web-based tool, which supports clients of all sizes with the applications they need to maximise their risk management investment. The off the shelf tools are immediately fit for purpose for most corporate requirements, while the "zero-code" solution allows rapid customisation to meet specific areas of need.
The De-RISK suite of risk management tools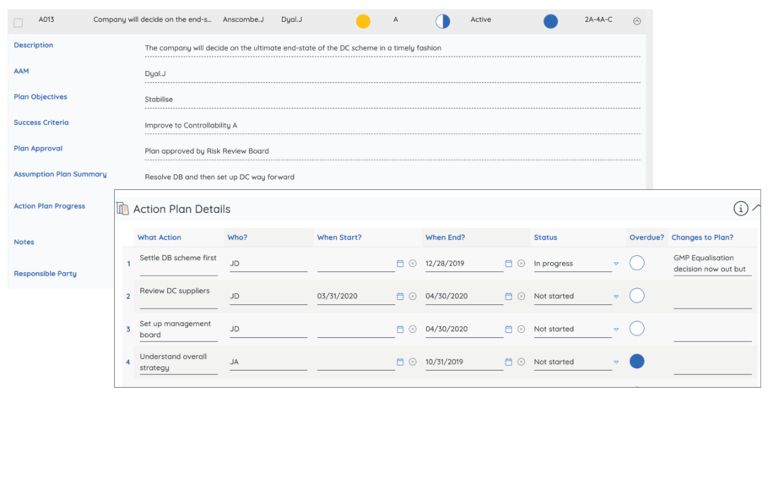 Information and Action Management
Assure has the functionality to manage the risk-based information at all appropriate levels – unlike a spreadsheet which is "flat". This allows information to be layered and emphasised as required. One particular advantage is that Action Plans can be broken down into detail so that progress can be monitored effectively. Internal triggers in the Action Plans mean that commitments will be followed through or alerts will get things back on track quickly and efficiently.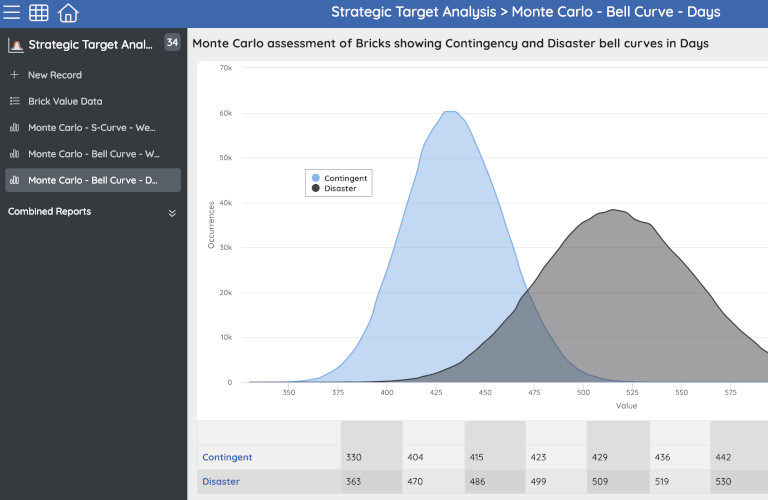 Integrated Monte-Carlo Analysis
STA uses Monte Carlo analysis of the estimating "Bricks". It is essential that the driving assumptions remain associated with their Bricks throughout the analysis and their subsequent management via Action Plans. Assure is the only tool that provides this integrated environment.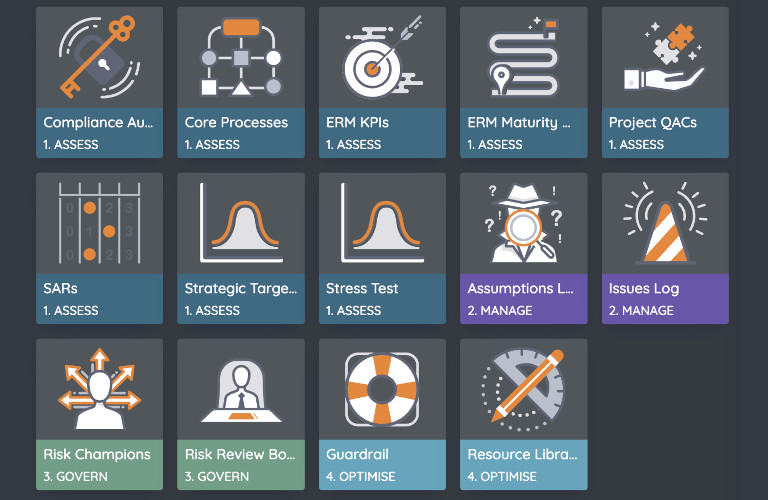 Web-Based Business Apps
One of Assure's great strengths is its agility and flexibility. The toolset can be modified (often in minutes) to exactly match clients requirements (e.g. New fields, new reports, even new tools). Further, Assure's functionality is not limited to risk management and virtually any tools that are currently spreadsheet based can be converted into web-based apps in les than 24 hours. Ultimately users have the ability to use the AppStudio functionality to create and change their own Apps if they so wish (ie "zero-code" configuration).